A company built on passion for sports and serving student-athletes. Xsport recruiting 12 years leveraging dreams of whole families through sport and education.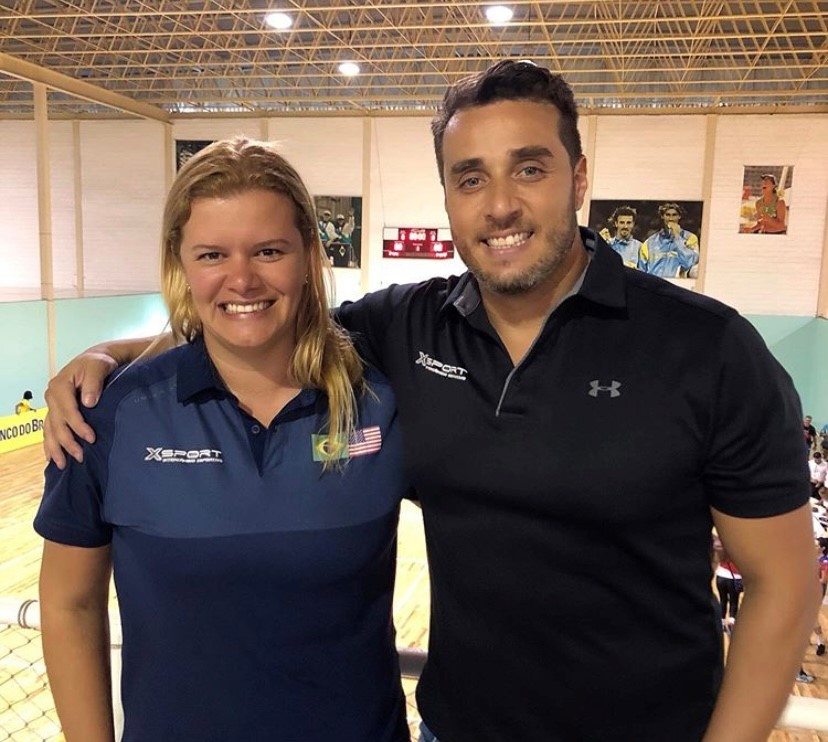 With a dream in common and a big desire to make it happen, two former student-athletes – who had met during high school – met again after their international experiences and made their dream come true together. They started to be the change they wanted to see and transformed the reality around them by their individual attitudes. It was the chance to make a difference. In 2008, in Belo Horizonte the XSPORT company was born, in a market that was still crawling in the national : the sports exchange.
The creator-partners Fernanda Queiroz and Ronaldo Lopes brought their dreams in their arms, united to their personal and professional experiences of studies and international university sport's practices to install the project that would raise XSPORT, after 12 years, to be one of the greatest and most respected companies of Sport Exchange in the nation.
"Your dream, our sport": the beginning, the challenges and the results of everyday's dedications. 
This is the slogan of the company, that brings itself the roots of the trajectory until now: turn dreams into reality. As distant as they seem to be in the beginning. In such a challenging reality that is starting an enterprise in Brazil, Fernanda and Ronaldo invested their economies at the time to start the business, that began in a commercial room adapted to receive the company that was timidly born there. "It has been many years of struggle for us to be able to see this new look today, that is the new face of the company: refined, welcoming and visionary." celebrates Fernanda. "It is very exciting to see what we have built, with a lot of dedication, trust and recognition. Here it is one more successful result. And we still have many more to come" commemorate Ronaldo.
The social change is in education and sports like levers of transformation.
We spent more than 10 years building this enterprise, that allows to leverage the dreams of the young and their families, that so many times battle to afford the investment for their children to have the opportunity to study abroad with a scholarship up to 100%, and thereby, allow a more enabling reality for them and their families. "It is beautiful to see young people changing their lives and being victorious. In some way this happened to me and to replicate the opportunity I had is my mission in this life," says Fernanda.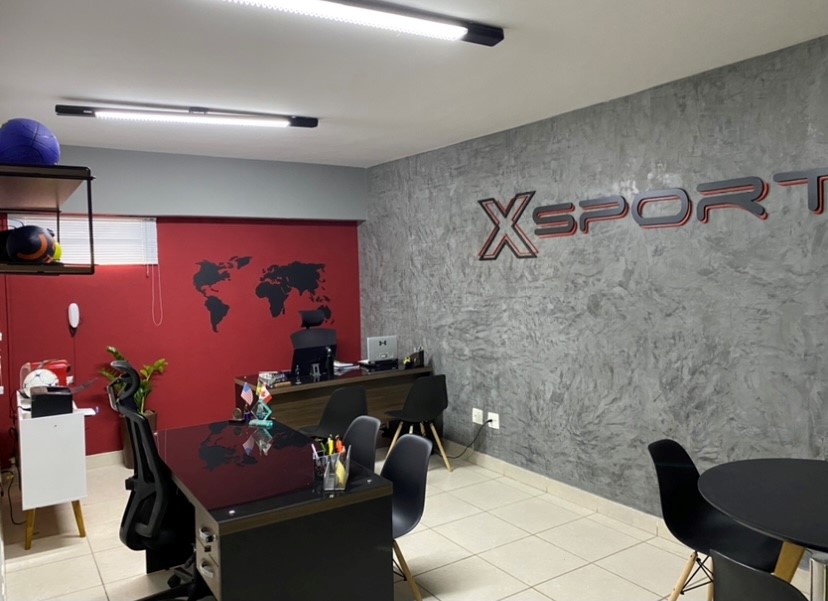 Security in the process through the eyes of those who have lived
Through their experiences in the international university systems, Fernanda and Ronaldo know profoundly all the paths for the student-athletes to achieve their goals of being successful in their careers in the american and canadian competitions and get a degree in excellent education institutions. 
The network built by the partners over the years with coaches of the universities, allied with the excellent cases of success of athletes recruited by the company that shine abroad, make XSPORT a great reference in the national sports exchange market. Hundreds of recruited athletes, thousands of lives impacted by the studies and sports abroad. 
Today, there are more than 980 student-athletes recruited in great sports and academic levels abroad and thousands of people impacted by the social transformation provided by these opportunities of living in a fairer and more prepared world for the challenges of day-to-day life.
We offer the possibility of study in universities located in the United States of America and Canada, with scholarships up to 100% linked to university sports. What are you waiting for?
If you are sure that your talent will take you further, count on us to help you to go furterer. We are a prepared team to show you the way and make you believe that the future can be way better than you can imagine.
If you search for a prepared company that offers you support and guidance from the beginning until the end of the recruiting process, count on us to make the dream of your son and/ or daughter come true. 
Student Athletes begin their college journey here.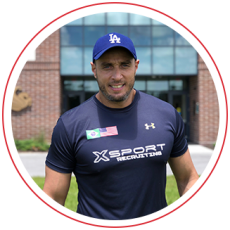 Ronaldo Lopes is the CEO of Xsport Consulting and has a degree in Physical Education from the Australian Academic of Sport and Fitness and has a specialization course in Business and Sports Marketing.
During the 5 years he lived in Australia he played professional soccer along with his academic background.
Come to Xsport and discover a world of possibilities and opportunities!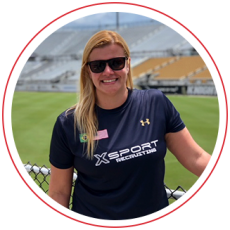 Co-Founder  – Executive diretor
Fernanda Queiroz is the CEO of Xsport Consulting and holds a masters degree in Exercise Physiology by Northern Michigan University (Marquette, MI), as well as a bachelor degree in Physical Education by Cameron University (Lawton, OK), for which she had a scholarship as a volleyball athlete.
 Queiroz was voted All American and All Region for two consecutive years when she played for Redlands Community College. At Cameron, Queiroz was voted All Region and All American (honored mentioned), best player of the week for 5 consecutive weeks and All Academic athlete. At Northern Michigan she was voted best athlete in 2008 and in 2009 and 2010, already as an assistant coach, Queiroz took her team to the conference finals.
In Brazil, Queiroz was the head coach of one of the biggest clubs in the country, the Minas Tenis Clube, from 2011 to 2016, working with youth volleyball. Besides being the CEO of Xsport Consulting, Fernanda is also the director for the Instituto Transformacao (Transformation Institute) and a volleyball coach.
Come to Xsport and discover a world of possibilities and opportunities!