Exchange program for coaches and sports professionals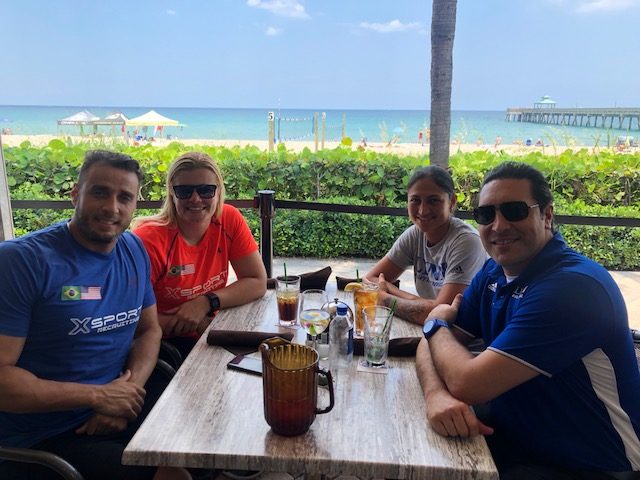 The main objective of the Sports Exchange for coaches, managers and professionals from different sports areas is to promote an exchange of knowledge and learning between North American and Brazilian technicians and managers. This is an excellent opportunity for you to improve your English proficiency, enrich your curriculum, meet coaches from other countries and learn how the basic sport and American University works.
Our Exchange has the possibility of contacts with clubs for future internships for those interested in spending a season in the USA giving training and studying English.
The package includes going to local tournaments in the USA, visiting Universities in the NCAA league, lectures with American technicians, visiting clubs, shopping, walking around Disney etc.
Only you are missing for this team to be complete.
Still have any questions?​